Sunday, April 28, 2019, 10:00 AM - 12:00 PM
Registration is now open for Baptism Sunday happening this Sunday, at The Current.Church. Sign up and take that next step to declare what Christ has done in you and you are made new!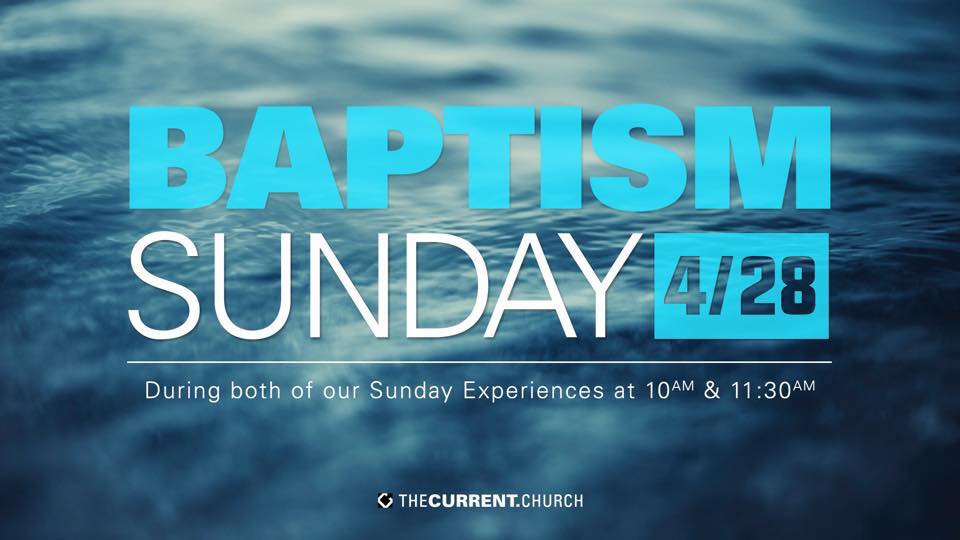 Register today if you wish to publicly declare that you have been made new in Christ.
Please bring a change of clothes and a towel if you plan to be baptized.
Registration is now closed. Baptism is open to all during our worship experience.